Summer Throwing Course | Monday 22 July - Wednesday 24 July 2019 | All Levels | E5 Studio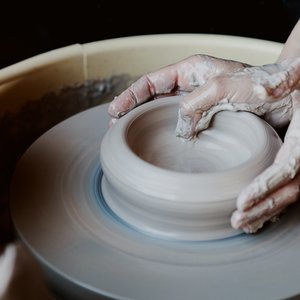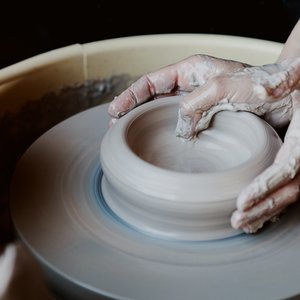 Summer Throwing Course | Monday 22 July - Wednesday 24 July 2019 | All Levels | E5 Studio
3 Day Intensive Throwing Class | Monday - Wednesday, 10am-4pm | 22 July - 24 July 2019 | All Levels | £350 plus £4 per kg clay you want fired | Teacher: Linda Barck
About the Course
This three day intensive class caters for those who want to focus on wheel throwing, either to develop their existing skills or as a complete beginner. Each student is guaranteed a wheel spot for the entire duration of the course, and can expect to cover a range of throwing techniques and learn how to make specific forms. This course is intended to focus on developing one's skills, so most work will be made purely for the learning process. At the end of the last day, each student can choose their two favourite pieces to be fired to bisque temperature, ready to collect within eight-ten weeks of the course.
About the Teacher
Linda Barck is a Swedish ceramic artist based in London. She obtained an MA in Ceramics and Glass from the Royal College of Art (2006-08) and a First Class Honors, BA(hons) from Camberwell College of Art (2002-05). Linda's own ceramic work lies more in the sculptural sphere than the functional one but she is a dab hand at teaching both.
Before moving to London, Linda was an apprentice to the Icelandic potter, Helgi Björgvinson, in Gothenburg.
Materials
We will provide all materials throughout the course. All of our students use our buff stoneware clay, and have access to a full range of tools, slips, moulds, and use of our SkandiHus glazes, which are mixed in-house and used by Stine for her own work.
See our range of glazes available.
What to Bring
We will send you our student handbook prior to the start of the course, with all the information that you need to know. You are welcome to bring your own apron, or you can purchase a SkandiHus apron here. Please enter code 'COLLECTMYAPRON' at checkout if you would like to avoid delivery fees and collect the apron in your first class.
Where
This class is taught at our amazing new studio in Unit 4, Tilia Road, E5 8JB.
Please note that we have a 28 day no refund policy before the start of the course and missed classes can not be made up in different classes so please make sure that you are able to attend all classes before booking. Thank you.