Wednesday Evening Pottery Class | 3 July - 18 September 2019 | 12 Weeks | Intermediate Level | N1 Studio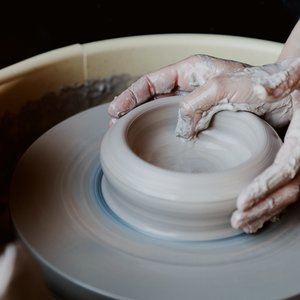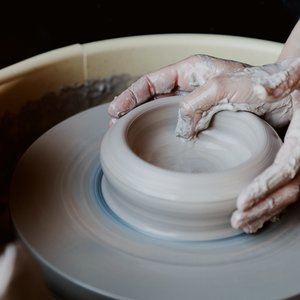 sold out
Wednesday Evening Pottery Class | 3 July - 18 September 2019 | 12 Weeks | Intermediate Level | N1 Studio
12 Week Intermediate Pottery Class | Wednesday Evening 7pm-9.30pm |3 July - 18 September 2019 | £320 plus small fee of £4 per kg for clay you want fired | Teacher: Stine Dulong
About the Course
The class caters for those who want to develop their existing skills and work on more advanced projects. Please speak to your teacher in the first class if there are specific skills that you would like to focus on during the course.
About the Teacher
Stine is the founder of SkandiHus. She both throws and hand-builds her pieces. It is very important to her to minimise her impact on the world in which she lives, so she reuses materials whenever possible and many of her pieces are made from reclaimed waste clay from her students.
Former students said:
"Stine is a brilliant teacher; supportive, interested and encouraging"
"Stine is an amazing teacher and I've not only made some great friends but am now starting to make some pieces that I really love. A few hours in the pottery studio is the highlight of my week and is a fantastic way to focus on something rewarding away from work and busy London life".
Materials
We will provide all materials throughout the course. All of our students use our buff stoneware clay, and have access to a full range of tools, slips, moulds, and use of our SkandiHus glazes, which are mixed in-house and used by Stine for her own work.
See our range of glazes available.
What to Bring
We will send you our student handbook prior to the start of the course, with all the information that you need to know. You are welcome to bring your own apron, or you can purchase a SkandiHus apron here. Please enter code 'COLLECTMYAPRON' at checkout if you would like to avoid delivery fees and collect the apron in your first class.
Where
This class is taught at our beautiful studio in Hackney, 90 De Beauvoir Road, N1 4EN.
Please note that we have a 28 day no refund policy and missed classes can not be made up in different classes so please make sure that you are able to attend all classes before booking. Thank you.