Plates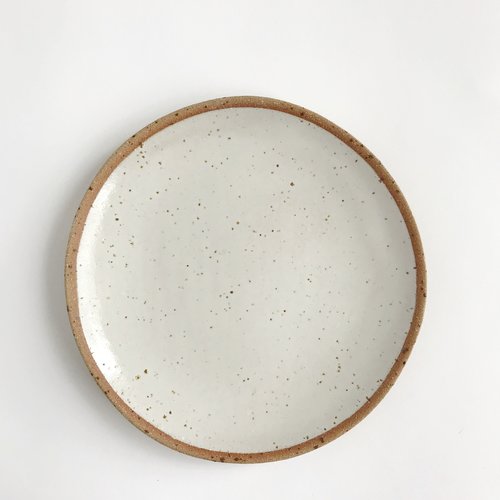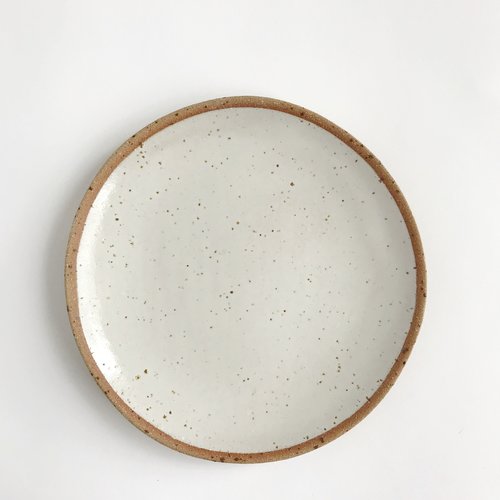 Plates
Each plate has been individually hand made and glazed.
The SkandiHus plate collection is some of Stine's most well-known work. The plates are rolled and moulded from our buff stoneware clay, and then trimmed by hand to create their organic shape. The unglazed rims were originally designed for restaurant use, so the rims weren't too hot for staff when serving. They have since become part of the signature SkandiHus style, and are transferred across much of Stine's work, to unify the collection.
If you would like to order a full range of custom made tableware, Stine is very happy to meet with you at her studio to discuss your options and to show you samples of shapes, colours and sizes.
Approximate dimensions:
Side plate 21cm
Dinner plate 25cm
Please note that our current making time is approximately ten weeks.

If you live locally and would like to save on postage fees and help us to reduce our packaging material waste, you are welcome to come to our Hackney Downs studio to pick up your order. Please just enter 'COLLECTMYCERAMICS' at checkout, and then email ania@skandihus.co.uk to arrange collection. Our studio is open for collection on Monday, Tuesday and Thursday between 10am and 6pm, so please be sure that you can make these times before you purchase. Thank you!